Everyday is a Day of Thanksgiving!
By Pastor Cory S. Powell | November 15, 2007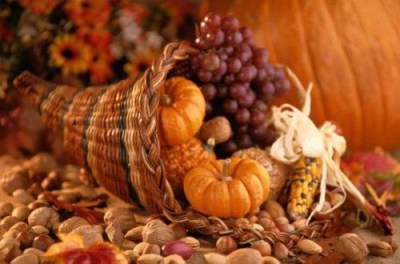 "O give thanks unto the LORD; for he is good: for his mercy endureth for ever." (Psalm 136:1)
From the time we were mere toddlers, we were taught that it is most appropriate to express our gratitude to someone when they've done something for us. Before we could properly form sentences, we learned that there are benefits to us simply saying "ta-ta". Yet, many of us now fail to express our gratitude and appreciation to God for the multiplicity of blessings he's bestowed upon us. He continually blesses us, even when we are so undeserving. His love is offered to us unconditionally. We are the recipients of his grace and mercy on a daily basis. For that alone, we should be grateful!
In considering the many blessings he had received, David in
Psalm 116:12
asked
, "What shall I render unto the LORD for all his benefits toward me?"
The truth is, God doesn't require repayment for his love, mercy, or grace and even if he did, we could
never
repay him for all he's done for us. Although he could demand much more, his request is simple:
"

Let your light so shine before men, that they may see your good works, and glorify your Father which is in heaven."

(Matthew 5:16)
Since we can't repay him with material things, we should live lives that reflect our gratitude.  Paul in
Philippians 4:6
said,
"

Be careful for nothing; but in every thing by

prayer and supplication

with thanksgiving let your requests be made known unto God."
For many, 2007 has been a trying year.  Many experienced great hardships and disappointments. Some lost loved-ones, while others suffered illnesses and had their material possessions destroyed by natural disasters. For them, it would seem natural to question whether they have anything to be thankful for.  The fact is if you are alive, you have reason to be grateful! If you have the activity of your limbs, you have reason to say, "Thank you!" Whether this year has been filled with triumphs or trials, we all have so much to be grateful for.
As you pause to observe Thanksgiving, make a personal commitment to give credit where it is properly due. Do your part not to just celebrate out of ritual or routine. Do something that lets the Lord and the world know that you are grateful!
                            All Rights Reserved ©CPM '07
Back