Prayer Changes Things
Global Day of Prayer
By Pastor Cory S. Powell | April 26, 2009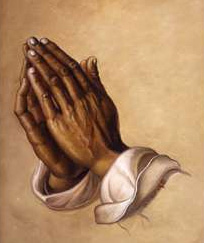 To some the saying,
"Prayer Changes Things",
is a simple cliché, but those within the Body of Christ know that it's more than a cliché, it's a fact!
2 Chronicles 7:14
says,
"If my people, which are called by my name, shall humble themselves, and pray, and seek my face, and turn from their wicked ways; then will I hear from heaven, and will forgive their sin, and will heal their land."
Without question, our land needs healing.
On Sunday, May 31st, believers from around the world will unite in corporate prayer on Pentecost Sunday.  In a time where there are wars, a threatening pandemic, earthquakes, the forecast for more devastating hurricanes amongst many other things that require divine intervention, it is most appropriate that we go to the only true and Living God. Please set aside some time on May 31st to pray for the nations of the world.
Back